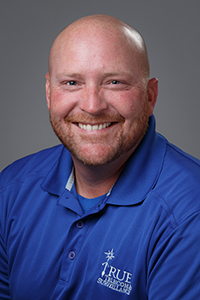 Charlie Rossiter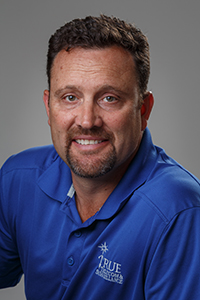 Ron Rossiter
Two brothers had a dream of starting a business together. They envisioned a company where satisfied customers, and quality workmanship was priority number one. Ron and Charlie Rossiter achieved that goal when they started TRUE Telecom & Surveillance, in the spring of 2010. Ron & Charlie were born and raised in Redding; they are both Enterprise High graduates.

Charlie has lived in Redding his entire life; and he loves it here! He has a wonderful family including wife Jessie, and three boys Jake, Luke, and Mike. He likes to spend his free time doing home improvement projects, coaching Little League and golfing with friends and family. Charlie has worked in the telecommunications and computer industry since 1999. He has numerous industry certifications including Microsoft's MCSE and MCSA. He is known amongst industry professionals for his technical expertise, problem solving ability and high standards for quality. He enjoys helping customers find cost effective solutions to any telecommunication, access control or surveillance system problem. He has travelled all over California, completing projects of every complexity and scope.

Ron left Redding in 1987 to serve his country in the U.S. Navy. He retired from active duty in 2008, after a successful 21 year career. His overseas duty stations included Japan, Guam & Hawaii. He attended college at University of Colorado in Boulder and obtained a Bachelor of Science degree in Business Management. During his last 6 years on active duty in the Navy, he served as a Landing Craft Air Cushioned hovercraft pilot. He taught hovercraft operations and led his craft and crew on numerous combat and humanitarian missions. Ron is thrilled to be back in Redding, with his wife Julia and teenage son, Reno. He is especially happy to be working with Charlie and building a business built on honest pricing, quality products and satisfied customers.